"All information provided is first hand knowledge from personally raising and breeding the "Rare Gentle Giant Verdi Macaws". 

We have also utilized information from the owner's 

that have purchased our 

Verdi Macaw babies.

Verdi Macaws also referred to as Verde Macaws are a hybrid cross between Buffon's Macaw and a Scarlet Macaw. 

This type of Hybridization is referred to as a F1 Hybrid (First 1st Generation) 

This particular cross is very unique from other hybrids due to several factors. 

First of which, there are 3 different sub-species of the Scarlet Macaw.

Mexican Scarlet 

Central American Scarlet

South American Scarlet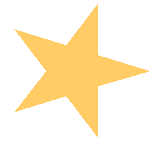 This Rare Gentle Giant Verdi Macaw pictured to the left and above are crossed utilizing the Central American Scarlet x Buffon.

The Central American Scarlet is the largest of all the sub-species with greater weight, size and wing span.

This in combination with the Great Green Macaw and or commonly referred to as the Buffon's Macaw, produces a "extremely large Macaw".

Verdi Macaw Coloration, Size, Temperament & Genetics

Colors and size will vary depending on type of Scarlet used and also vary depending on which species is the male and or female is in the cross.

A good example is the Verdi pictured here has a white upper beak. While we have seen several Verdi's from other breeders that have a solid black upper and lower beak. This is just one of the many differences that will occur when producing the Verdi Macaw hybrid. Other traits affected will be size, coloration and even temperament.

With 3 different sub-species of Scarlet's there are 6 different ways to make the Verdi cross in a perfect world. Now let's enter into the factor Intra-specific hybrids. 

Intra-specific hybrids are mating between two animals within the same species. An example of this would be two different sub-species of Scarlet's mating with one another.

Example; Central American Scarlet x South American Scarlet. Now with this factor included in the equation the possibilities change from 6 different ways to make the Verdi cross to 12 ways. 

Now again this is if it's a perfect world and not considering that the Scarlet may have multiple percentages of sub-species and be an example of 50% Central American, 25% South American Scarlet and 25% Mexican Scarlet. As you can see the 12 different ways to produce the Verdi Hybrid cross just grew and exploded beyond what we can discuss here in a short time frame. 

The Verdi Macaw hybrid will be different from each breeder for size, color patterns and temperate.


This page was last updated: November 23, 2021


This is one of our newest Verdi Macaws babies. In the photo it weighted in at 1428 grams at 61 days old.  Breath taking color 

"Can't wait to see its final colors after 1st molt." Absolutely the sweetest personality.


Note: All photo's, flash media and or information provided on this site are not to be copied and or used without prior written consent from VerdiMacaws.com

Copyright © 2013 VerdiMacaws.com

Please bookmark our site and visit us often, were in the process of adding nursery baby photos, owner experiences as well as other photo's and video's.





Listen to What Our Customers Are Saying  

About Their Verdi Babies

Roos-N-More Zoo is accredited by the Zoological Association of America and located minutes outside of Las Vegas in Moapa Town, Nevada. 

Owned by Valerie Holt DVM & Jay Holt DVM . 

Click below to hear Valerie's testimony.

Roy Nelson from Minnesota

Parrot Productions 

Owned & operated by Brenda McAdams Bean.

"We would like to thank Parrot Productions for all the great work Brenda does to teach our young boys and girls about the wonderful world of Parrots. A unique once in a life time hands on experience for children to always treasure. 

Thank you for allowing 
ParrotDaddy.com
 and 
VerdiMacaws.com
 to be part of your great show.....Bill "
Welcome to VerdiMacaws.com, a webpage designed to provide complete information, genetics, photo's and short video clips on the Rare Gentle Giant Verdi Macaws

also known as Verde Macaws & Extreme Verdi Macaw Babies 

Parrot Daddy is the only breeder of the Verdi's in North America

Don't be fooled by breeders selling Shamrocks as Verdi, we can show you the differences with no doubt or guesswork. Call us to find out more!

Don't miss out on our Live 

Customer Testimonials 

at the bottom of 

this page

Listen to Zoo's, Free Flight Productions and lot's more